GIS Day 2021
Save the date! CT GIS Day will be held on Wednesday, November 17, 2021. This event will be hybrid, located at the Student Union UConn Storrs campus and virtual. Please find GIS Day 2021 at UCONN agenda below:
GIS DAY 2021 Virtual Link Here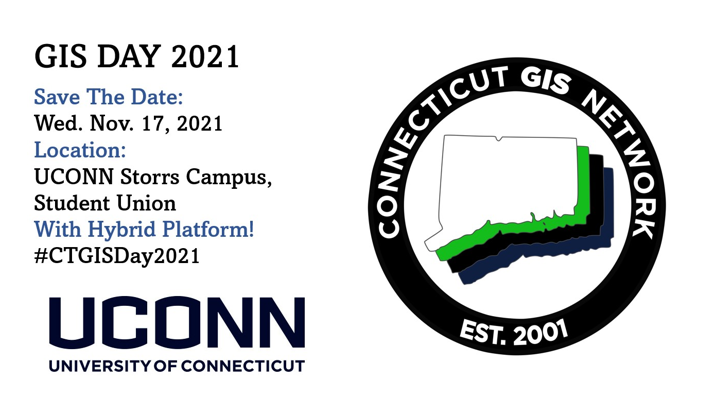 CT GIS Day 2021 Registration
Registration for CT GIS Day on November 17 is free and open to everyone but registration is required in order for us to connect with you and to plan the best hybrid experience we can. Register today!
Event Details
Call in details will be emailed to registrants a day or so before the event.
Directions
Please park at the North Garage and South Garage (although the card says North Garage) the day of the event. A parking card will be given at the check in book to validate parking.
GIS Day questions? Contact the 2021 GIS Day coordinators:  Thad Dymkowski at dymkowski@ccsu.edu ; Meredith Metcalf metcalfm@easternct.edu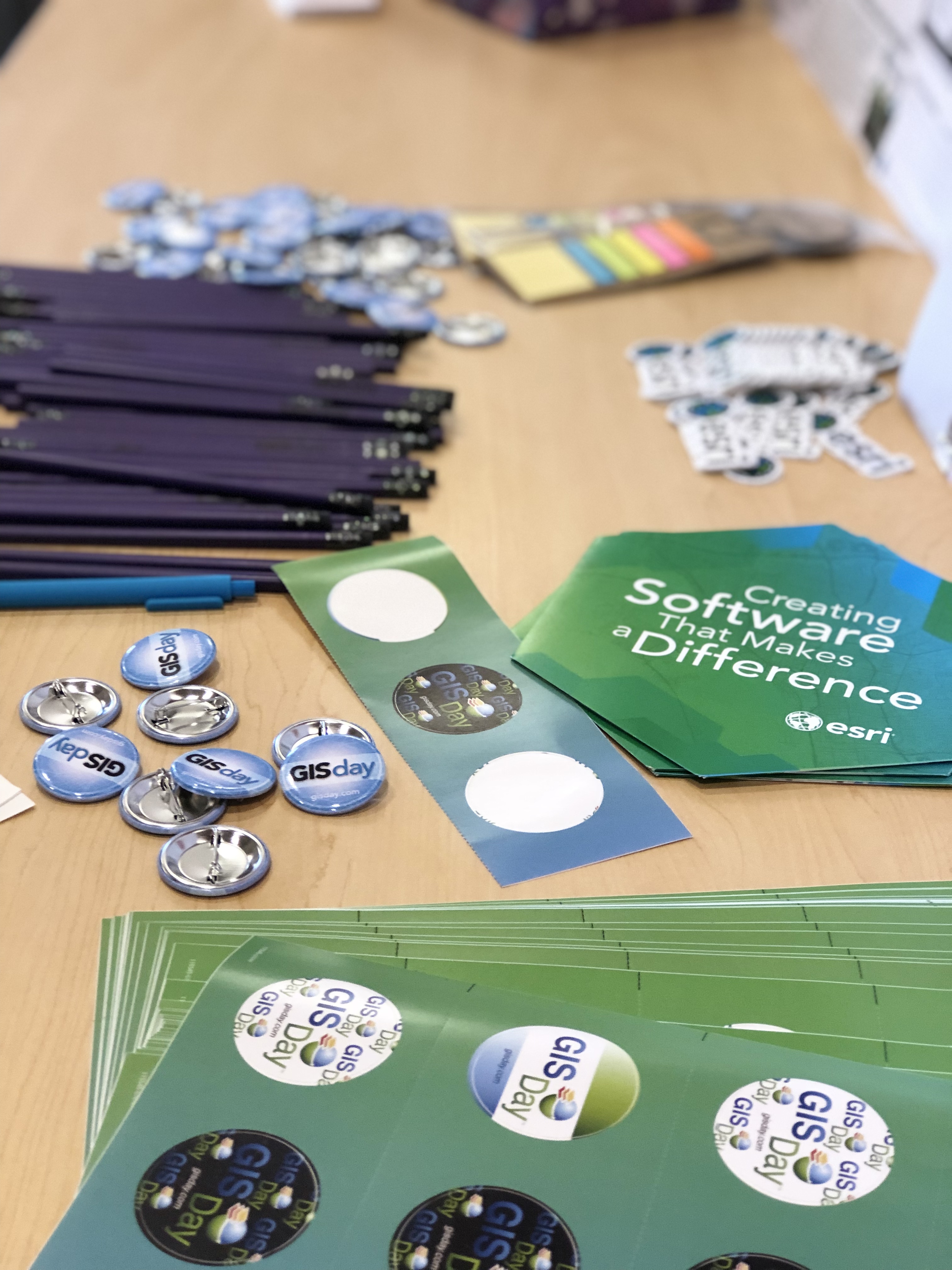 ---
GIS Day Archive: A Look Back
2020, Virtual
2019, Eastern Connecticut State University
2018, Hartford Public Library
2017, Yale University, New Haven, CT
2016, Southern Connecticut State University, New Haven, CT
2015, Eastern Connecticut State University, Willimantic, CT
2014, Wesleyan University, Middletown, CT
2013, Legislative Office Building, Hartford, CT
2012, University of Connecticut Avery Point, Groton, CT
2011, Legislative Office Building, Hartford, CT
2010, Central Connecticut State University, New Britain, CT
2009, Legislative Office Building, Hartford, CT
2008, Southern Connecticut State University, New Haven, CT
2002, Legislative Office Building, Hartford, CT