Welcome!
The Connecticut GIS Network is a voluntary association of individuals and organizations that use GIS-based technologies and data. The Network's purpose is to connect users, learn about GIS activities, explore collaborations and discover information resources - all of which promote a dynamic and innovative community of GIS users. The Network is not affiliated with commercial software, data or service providers. Membership is free and is open to all.
News
LOGO DESIGN CONTEST

Calling all GIS Artists! The CT GIS Network is hosting a logo design contest! Our website (www.ctgis.uconn.edu), and our social media pages could use a logo that will identify us as a professional organization.  We don't have specific design criteria, only those that make sense (ie: State of CT outline, not California 😊) Format: High […]
Save the Date! September 13, Three Rivers Community College

Meeting News! Our next CT GIS Network meeting will be held on Friday, September 13  at Three Rivers Community College  (574 New London Turnpike, Norwich – Room B127) from 8:30am – 12:30pm.  Below is a detailed agenda. 8:30 – 9:00: Networking 9:00 – 9:15: Welcome/Introduction – Cityworks 9:15 – 9:35: Committee Updates Standards – Mark […]
CT GIS Meeting- Free ArcGIS User Seminar- June 13th

The Connecticut GIS Network would like to invite you to the second quarterly Network Meeting featuring a free ArcGIS User Seminar at Central Connecticut State University in the Willard-DiLoretto Lecture Hall 001 on THURSDAY June 13th, at 8:00am. The event is sponsored by the CCSU Office of Continuing Education.    The meeting will begin with […]
CT Maps Competition
The CT GIS Network is pleased to announce the winners of the 2019 CT Maps Competition for middle and high school students. Congratulations to Madelyn Malinowski of The Marvelwood School in Kent, CT for winning the top prize in the high school division for her story map, Birding the Audrey & Robert Tobin Preserve. Aryan Pandalai of the Scofield Magnet Middle School in Stamford, CT won the middle school division with Water Quality of the Rippowam River. Visit the CT Maps Competition page to view entries from the top award winners in both divisions.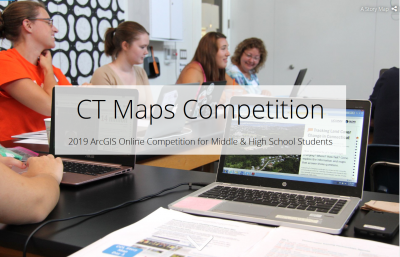 GIS Day 2018
CT GIS Day was held at the Hartford Public Library on Wednesday, November 14. Thank you to all who attended and helped to make it a huge success. Check out our GIS Day page for a full recap!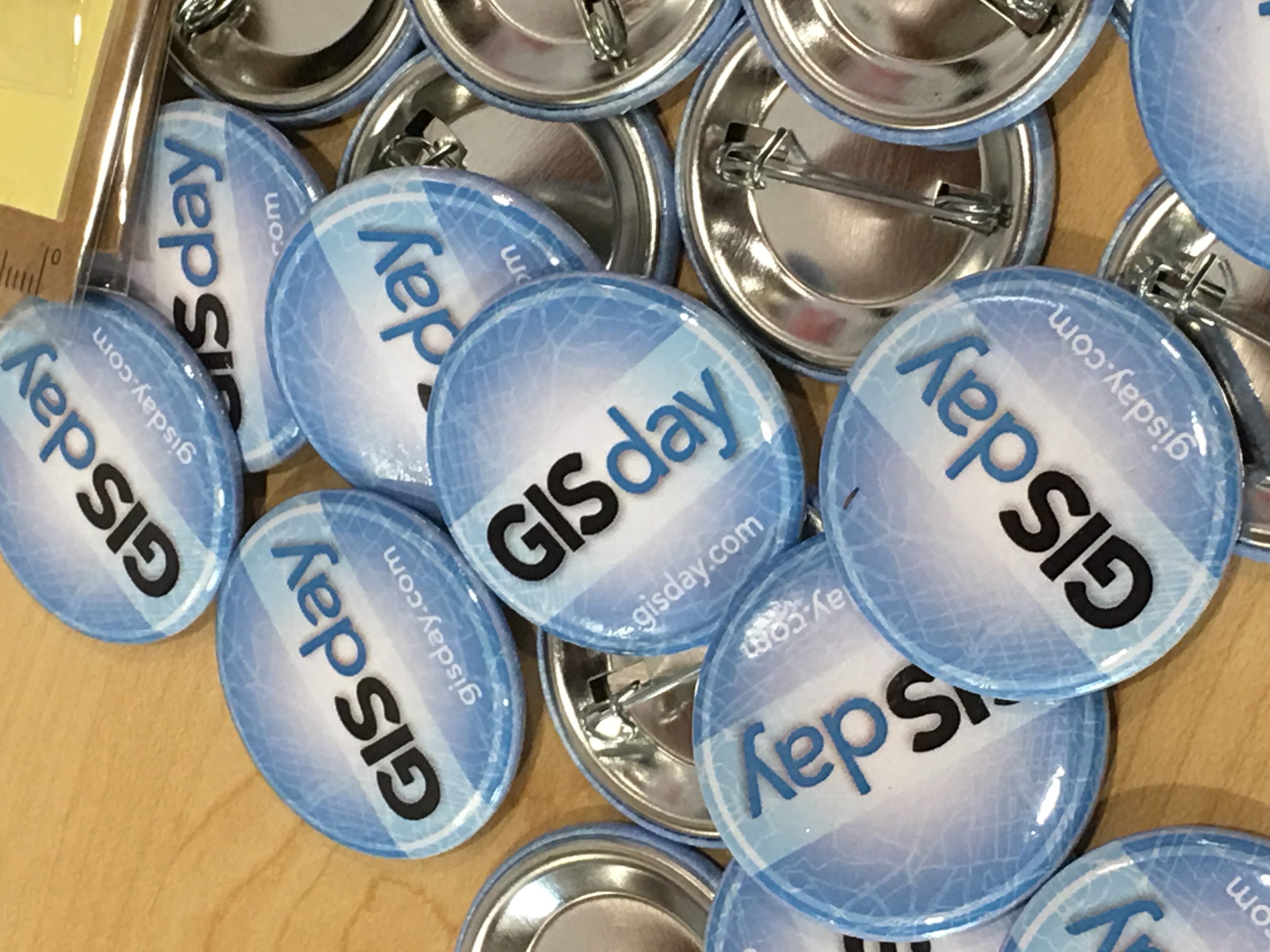 Join the CT GIS Network Listserv!
Find out about meetings, happenings in GIS across Connecticut, ask questions and get answers.
Visit the listserv page for instructions on joining.
Twitter