Calling all GIS Artists!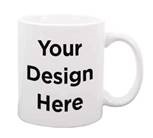 The CT GIS Network is hosting a logo design contest!
Our website (www.ctgis.uconn.edu), and our social media pages could use a logo that will identify us as a professional organization.  We don't have specific design criteria, only those that make sense (ie: State of CT outline, not California 😊)
Format: High Resolution (600dpi) .esp/.jpg/.png  in both color and black and white versions. Backgrounds should be transparent.
Submission Deadline: October 31, 2019
The winner/ and the reveal will be announced at GIS Day 2019 held at Eastern CT State University, and announced/credited on our website and social media.
Please send submissions to Aaron Nash, NASHA001@hartford.gov